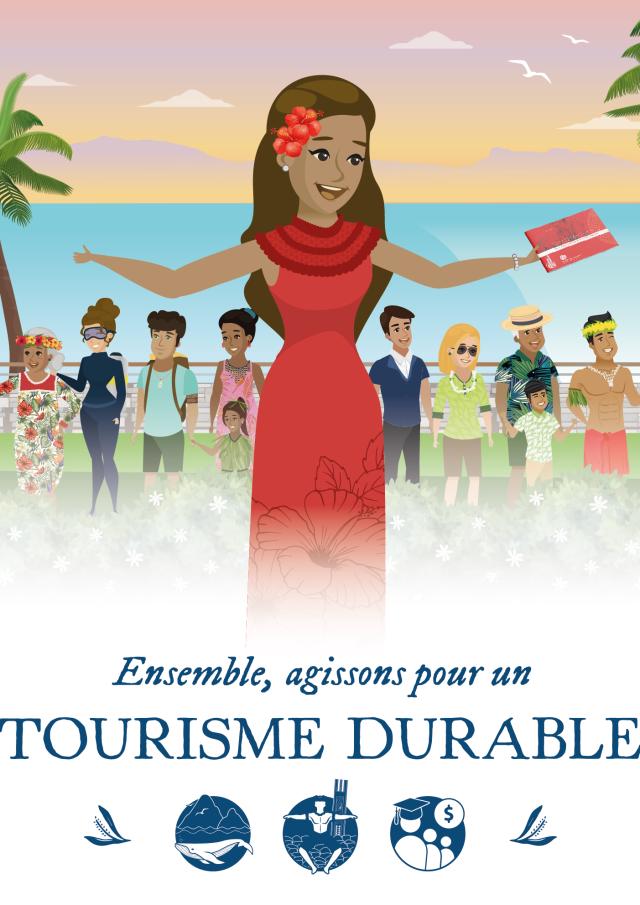 "Working together for a sustainable tourism" is a series of animated videos presented by Hina, a young Polynesian, already known by the local public for a campaign launched in 2020 on barrier gestures.
In 2023, Hina returns as part of Tahiti Tourisme's new local awareness campaign. Aimed at the local population and the actors of Polynesian tourism, the goal of these short animated videos is to raise awareness and inform as many people as possible, regardless of their age, about the actions to be taken for an inclusive and sustainable tourism.
Guided by Hina, the audience will be able to learn, for example, how the destination will organize itself to implement the new tourism development strategy, Fari'ira'a Manihini 2027, how tourism can participate in the local economy and employment, and how to preserve our culture and our environment.
---
The Format
The series consists of about 15 videos, available in two languages, french and tahitian. Each video lasts up to 1 minute 30.
They are deployed on social networks as well as on the two local TV channels, until the end of 2023. The first episodes will be broadcast from March 14.